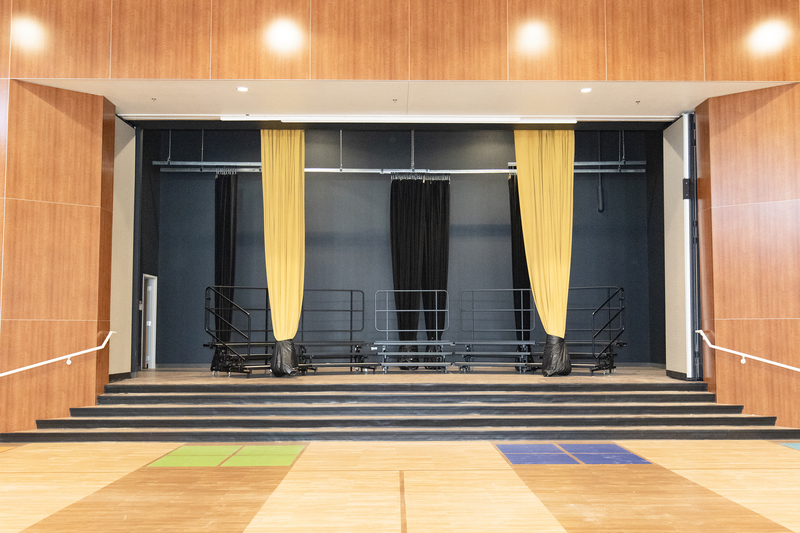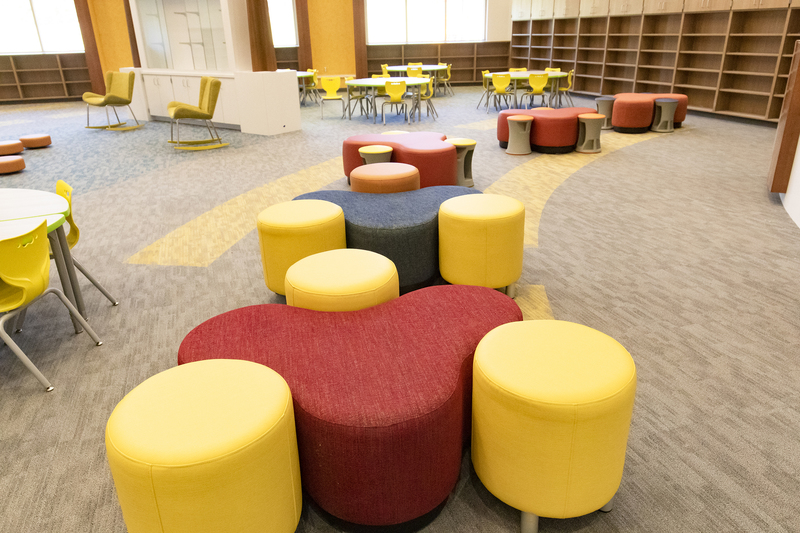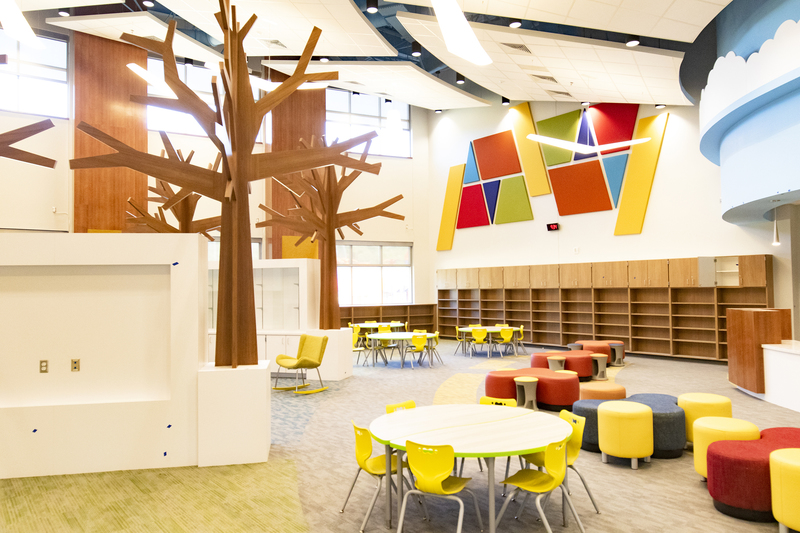 A grand opening is set for a grand, new campus.
The now complete Emeline Carpenter Elementary will be officially unveiled to the public at 10 a.m., Tuesday, May 31, with a grand opening and a ribbon cutting ceremony held by Nacogdoches County Chamber of Commerce.
The building will be available for tours between 10 a.m. and noon that day. The ribbon cutting ceremony will take place at 11 a.m.
Construction of the new Emeline Carpenter campus – the street address is 5209 SE Stallings Drive – was the cornerstone project of the 2018 bond election that Nacogdoches ISD voters overwhelmingly supported.
"This campus is state of the art," said NISD Superintendent Dr. Gabriel Trujillo. "There's certainly nothing like the new Carpenter campus in Nacogdoches County and there are likely few schools like it in East Texas."
Students in grades kindergarten through fifth will attend classes at the new school, which replaces the existing Emeline Carpenter Elementary that's currently located on Leroy Street, less than a mile from the new school.
"To make sure we fulfilled a promise made back in 2018 during the buildup to the bond election, any student zoned for the current year to attend Carpenter Elementary will be at the new Carpenter in August," Trujillo said.
The new Carpenter campus will be ready for use when the 2022-23 school year begins Aug. 22. Until then, classroom and teaching materials will be moved to the new building and will be ready to go when staff returns in early August from summer break.
The Emeline Carpenter name was first affixed to a Nacogdoches school in 1954 after E.J. Campbell High School (now NISD's annex on Shawnee Street) first opened for Black students. The opening of the new high school left the elementary campus with Campbell's name as well, and the NISD board chose Carpenter's name for the elementary school, which was located across Shawnee from the then new high school. Emeline Carpenter had been a longtime teacher with NISD, retiring after 41 years of service.
Ten years later, in 1964, Carpenter's name was moved to a new school that opened on Leroy Street.