Last week, in the waning days of summer vacation, Nacogdoches High School Career & Technical Education Students were back in the classroom, gearing up for the start of a new school year and the rollout of the CTE Student Ambassador program.
The sophomores, juniors and seniors participating as ambassadors will serve as advocates and promoters of their individual career and technical education programs, said Coy Van Valkenburgh, NISD's newly appointed Director of Career & Technical Education.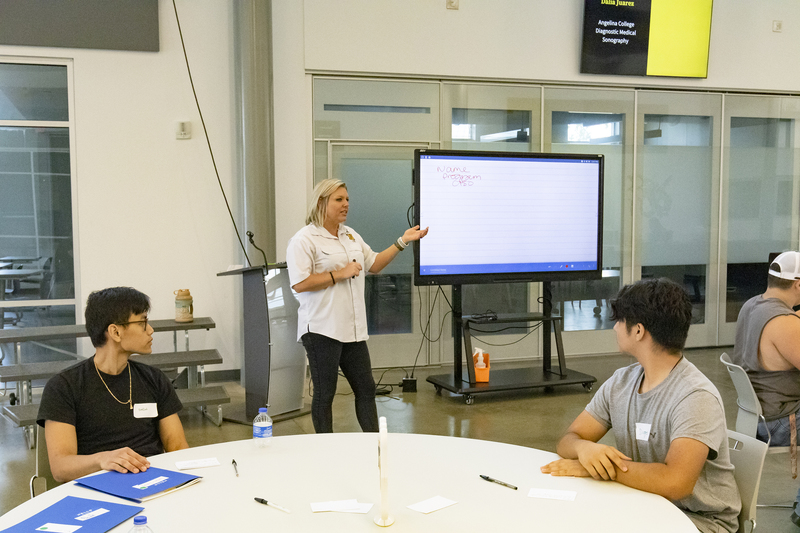 "This program allows students to participate in an invaluable leadership opportunity they can take with them in all areas of life and career success," said Van Valkenburgh, who replaced former Director Jacob Lusk, who left this summer for a similar position with Fort Worth ISD.
CTE Ambassadors will lead campus and department tours for NISD stakeholders. During those tours, students will also have the opportunity to share about their programs and experiences with elementary and middle school students.
"These tours for younger NISD students will provide insight into what Dragon CTE has to offer," said Van Valkenburgh. "CTE Ambassadors will also interact with industry partners to make connections and work to build opportunities within our community.
"Letting the kids tell their CTE story to both younger students and district stakeholders is far more impactful than anything our teachers or I could ever deliver."
Last week, students spent time in a classroom setting at the Malcolm Rector Center for Advanced Careers & Innovation. They also interacted with NHS administrators, providing a chance to practice and hone what's referred to as "soft skills," things such as introducing themselves, greeting others and talking up their CTE opportunities.
"I love to watch students do this activity to see how their confidence grows each time, and they get more comfortable with the interaction," said Van Valkenburgh. "This is an essential part of leadership in the workplace and community."