Lip Sync Battle returns at 6 p.m. Oct. 11.
The annual matchup between theatre students from Nacogdoches and Martinsville high schools takes place each fall and serves as a fundraiser for the two programs.
This year's Lip Sync competition will be at the Nacogdoches High School auditorium. Doors will open at 5:30 p.m. that night. Tickets are $5 and can be purchased at the door.
This is the seventh year the two schools face off in the competition.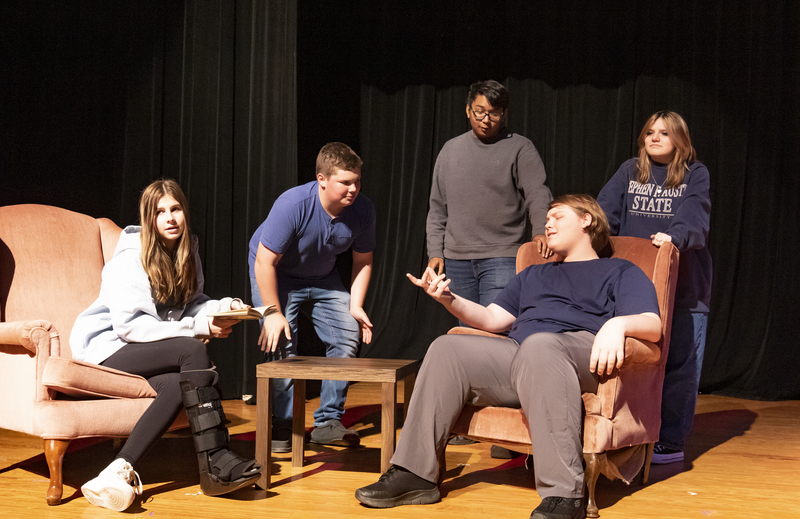 Students from both schools are presented a song, which is used as the basis for the storytelling competition. There will be four different stories shared, set to music, and students will write the scenes that go along with each song.
The competition is judged by a panel of volunteers.
Presentations are all student-run, and that includes acting, tech, directing, movement… everything.
Students at both high schools are presented with lyrics of songs with no other identifying information, such as music, performer or genre. The students then pick a song – based on the lyrics – and devise a story to go along with it.
Once the competition is finished, the volunteer judges pick an outstanding performer from all the groups as well as an overall winner.