Nettie Marshall Early Childhood Center Presents: Family Reading Night! Book Fair and Reading " Camp-In" at Nettie. Please click the link below to access the flyer and for more information! We hope to see you there!
https://5il.co/1obk4
Nettie Marshall Early Chilldhood Center presenta...Noche de lectura a familiar. Feria del libro y lectura " Camp-In" en Nettie.¡Haga clic en el enlace a continuación para acceder al volante y obtener más información! Esperamos verte ahí!
https://5il.co/1obk4
Looks like we have six more weeks of Winter! Happy Groundhog Day!
It's Scholastic Book Fair time! From February 13-17, come experience the limitless possibilities with your kids. Every purchase supports our school.
https://www.scholastic.com/bf/nettiemarshallacadduallang1
#ScholasticBookFairs La Feria del Libro de Scholastic ya esta aqui! A partir de 13-17 de febrero, ven a la Feria. Cada compra apoya a nuestra escuela. #ScholasticBookFairs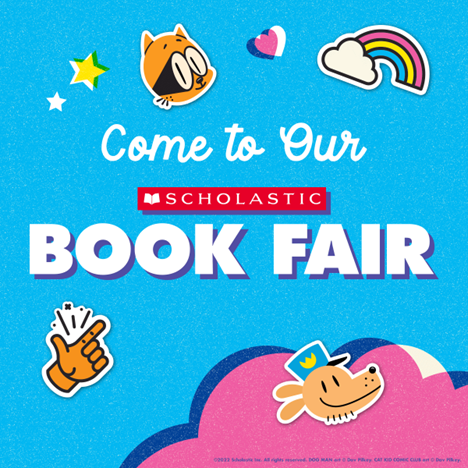 Hello Nettie Marshall Elementary School Families, We have officially kicked off the Kids Heart Challenge adventure with the American Heart Association, and we need your help! PARENTS – HERE'S HOW TO GET STARTED Step 1. Visit our school's Kids Heart Challenge page:
http://www2.heart.org/site/TR?fr_id=7560&pg=company&company_id=396669
OR download the Kids Heart Challenge App for iPhone or Android to search for our school and sign up! Step 2. Complete Finn's Mission! We have set a goal to raise $2,500.00 donations to fight heart disease and stroke and we hope you will help us. Every student that registers for the Kids Heart Challenge gets to celebrate in PJs! The teacher with the most registered students earn FREE lunch from a local restaurant! Why we support the American Heart Association: Every 40 seconds someone in America suffers from a stroke. Complete Finn's Mission to learn how your family can recognize and react to a stroke FAST… because when it comes to stroke every minute matters! Thank you for joining us on the road and helping us save lives! Hola familias de la Nettie Marshall Elementary School, ¡Comenzamos oficialmente la aventura Kids Heart Challenge con la American Heart Association y necesitamos su ayuda! PADRES: AQUÍ ESTÁ CÓMO EMPEZAR Paso 1. Visite la página Kids Heart Challenge de nuestra escuela:
http://www2.heart.org/site/TR?fr_id=7560&pg=company&company_id=396669
descargue la aplicación Kids Heart Challenge para iPhone o Android para buscar nuestra escuela y registrarse! Paso 2. ¡Completa la misión de Finn! Por qué apoyamos American Heart Association: cada 40 segundos, alguien en los Estados Unidos sufre un derrame cerebral. Complete la misión de Finn para aprender cómo su familia puede reconocer y reaccionar RÁPIDAMENTE ante un derrame cerebral... ¡porque cuando se trata de un derrame cerebral, cada minuto importa! ¡Gracias por acompañarnos en el camino y ayudarnos a salvar vidas!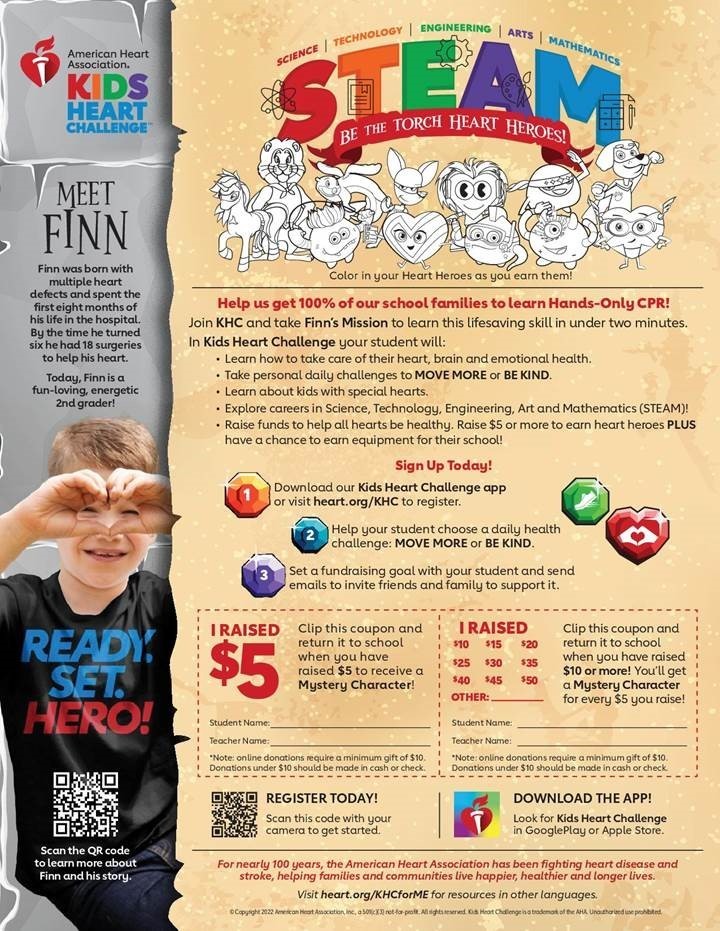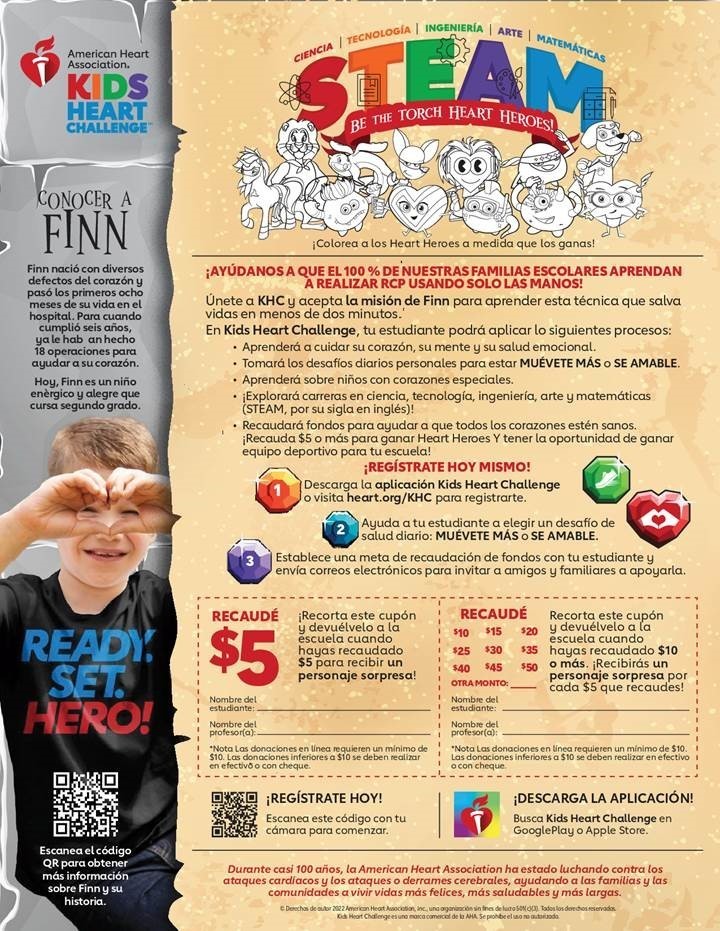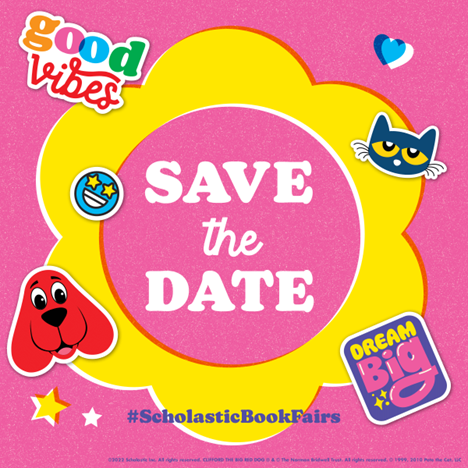 Aaron Sanders with Southwest Dairy Farmers brought his mobile classroom and his cow Halle to Nettie Marshall Early Learning Center to give our students a first hand look at cows and how their milk gets to our table.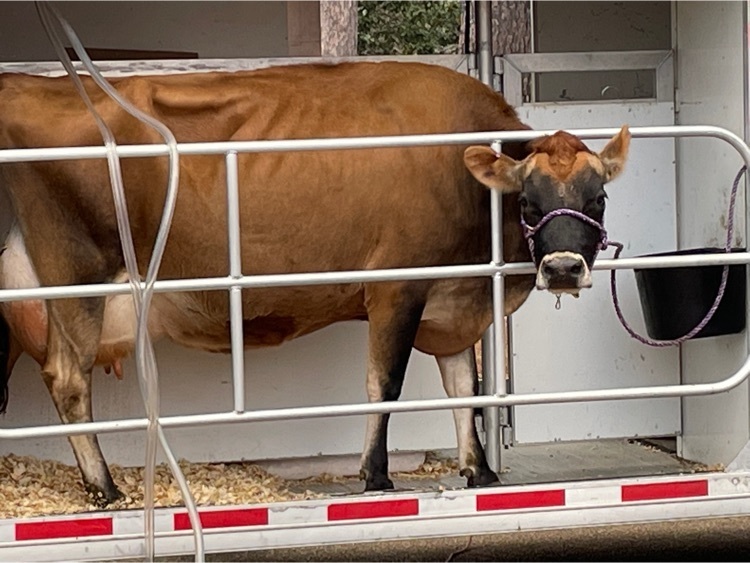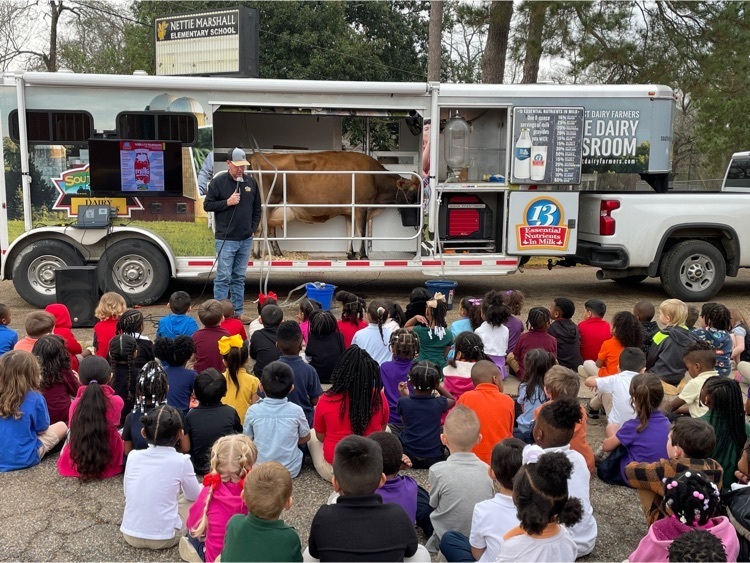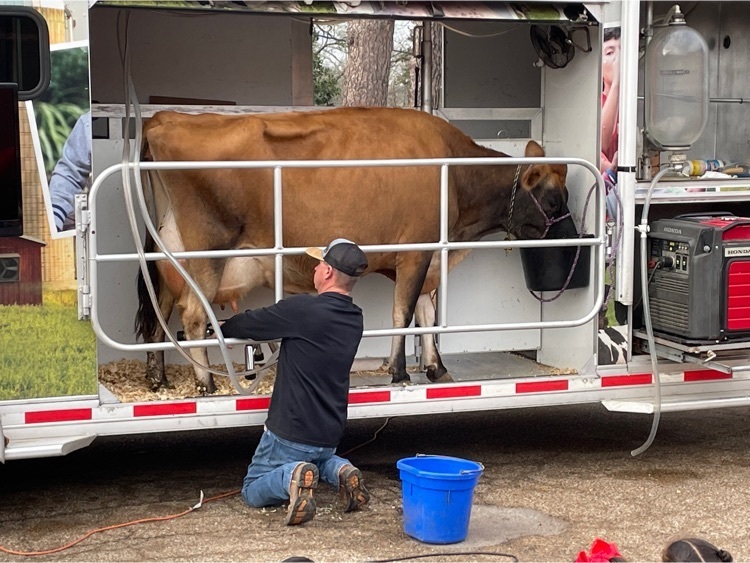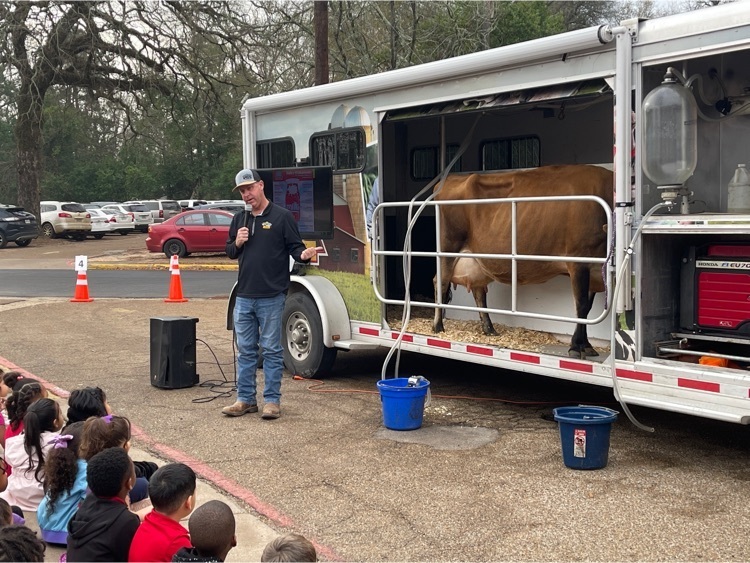 We hope each of you have a Happy Holidays! See you back at school after the New Year on Tuesday January 3rd!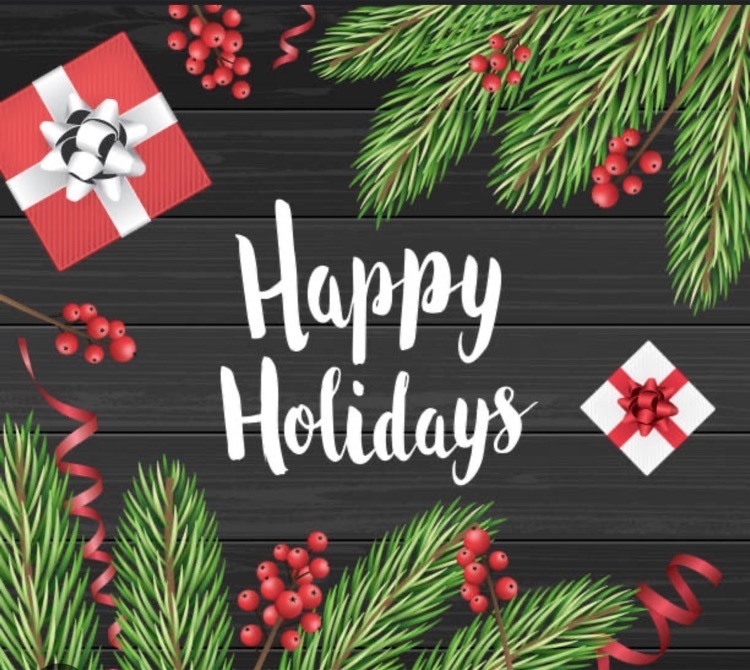 Holiday Fun is the best! We love when Santa comes to visit!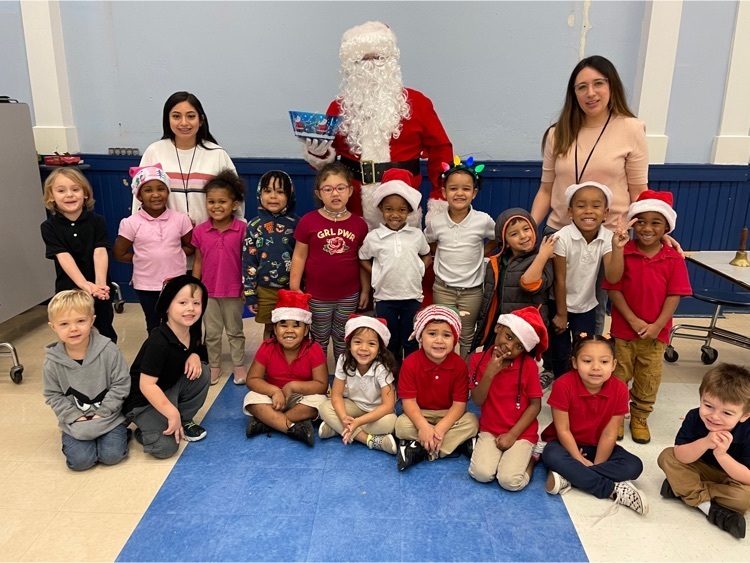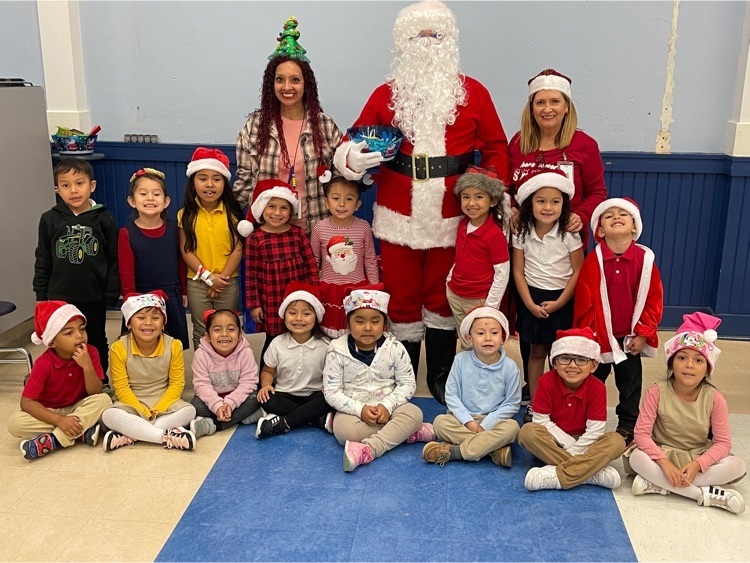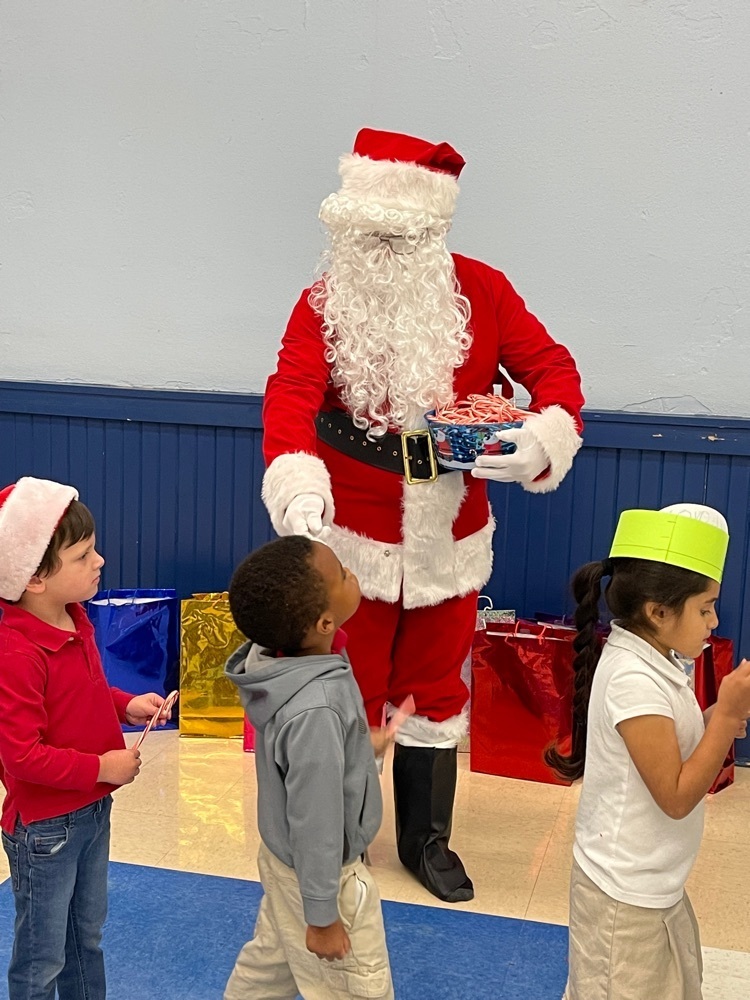 The Red Team Wins the canned food drive challenge! Mrs. V, Mrs. Moore, Mrs. Jordan, and Mrs. Maynard's class enjoyed making Christmas Cookies with a Santa!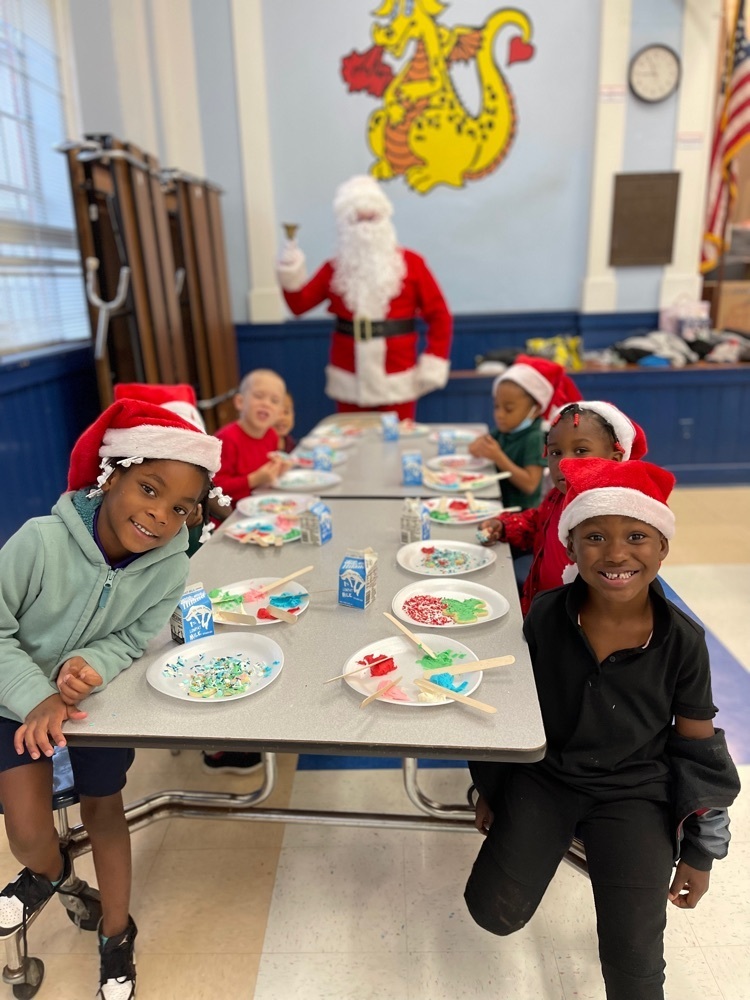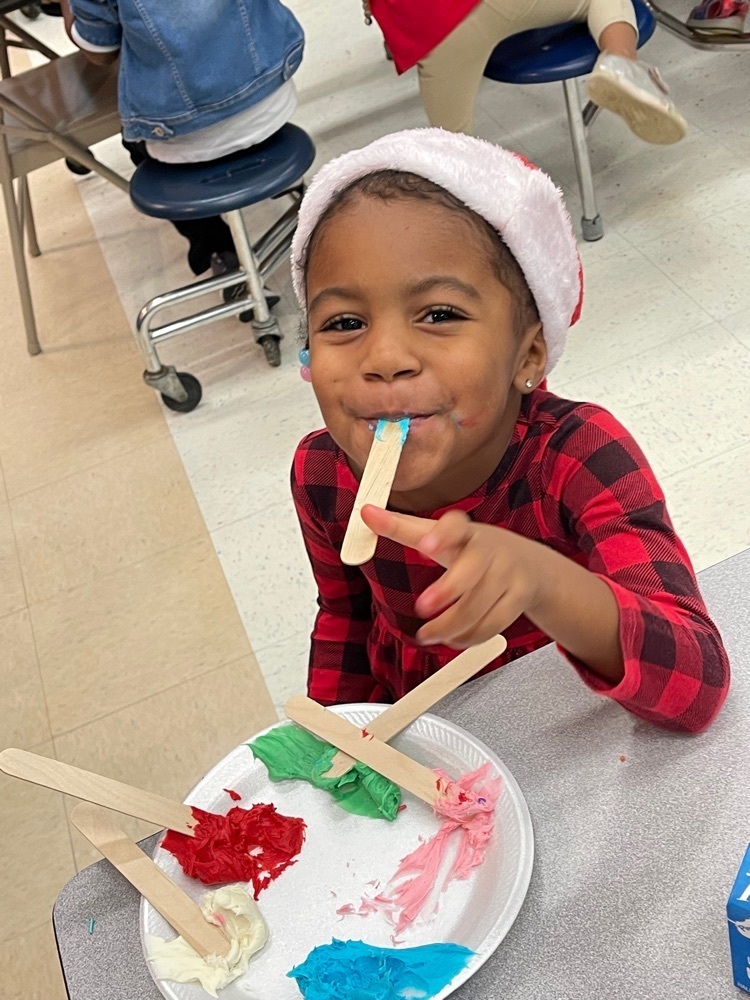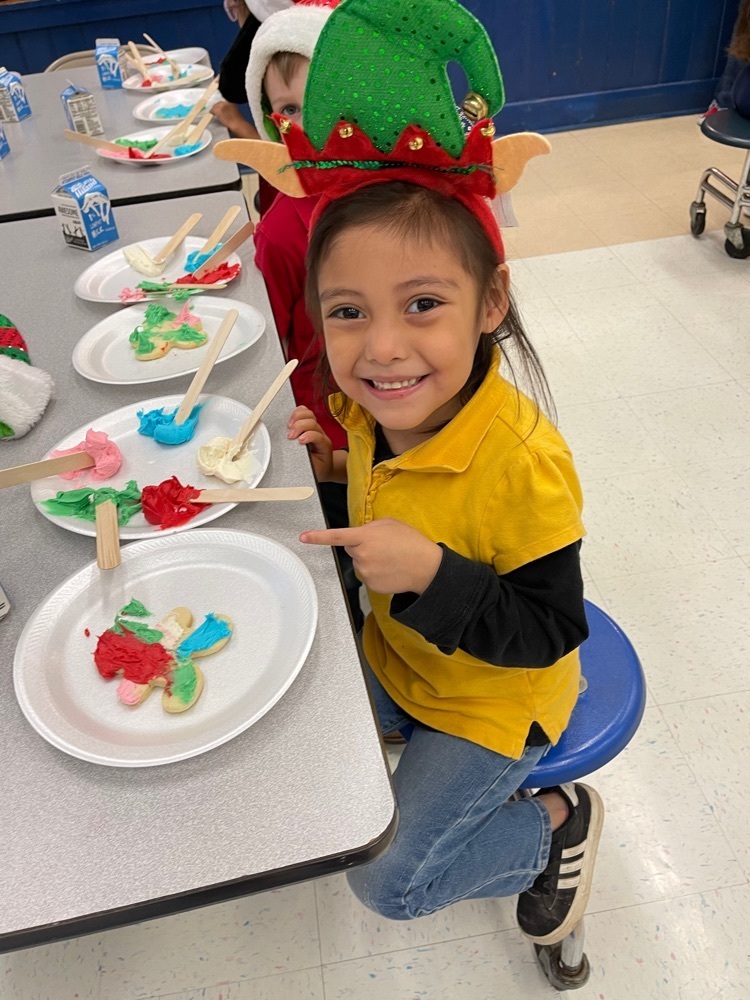 Nettie Marshall Early Childhood Center First Canned Food Drive was a huge success! Thank you parents and guardians for all of your donations to help give back to our community during this Holiday Season! With your help we raised 2,231 canned goods! Way To Go!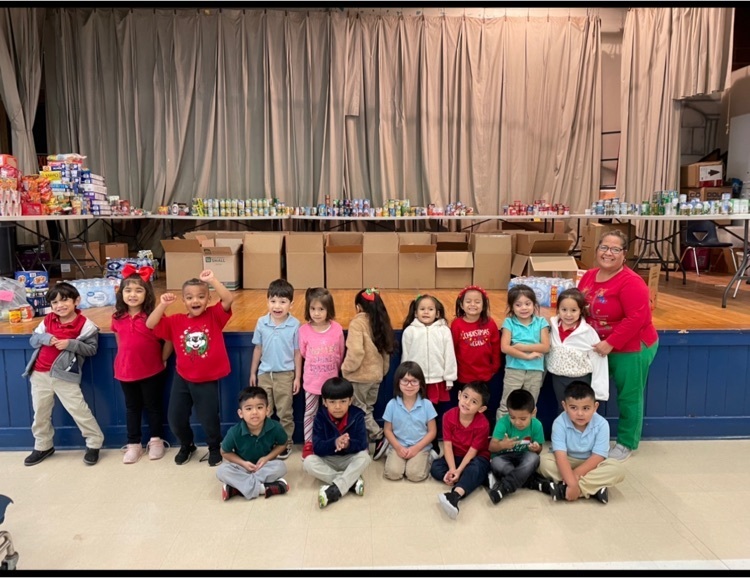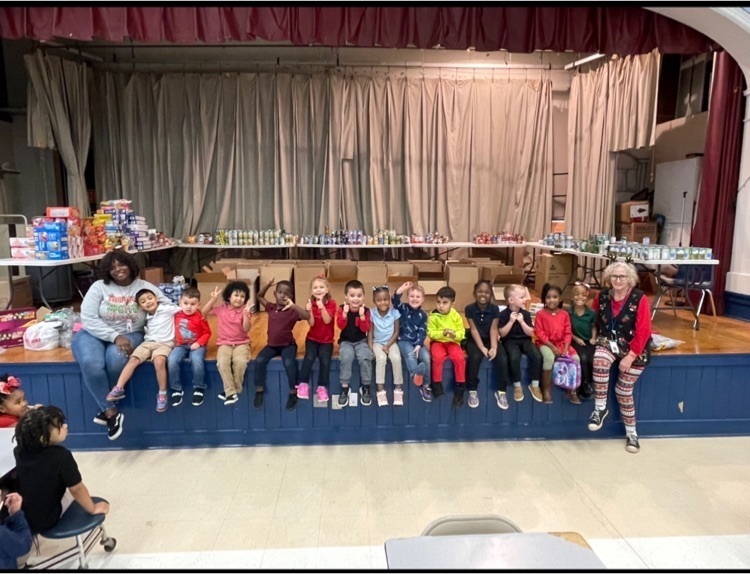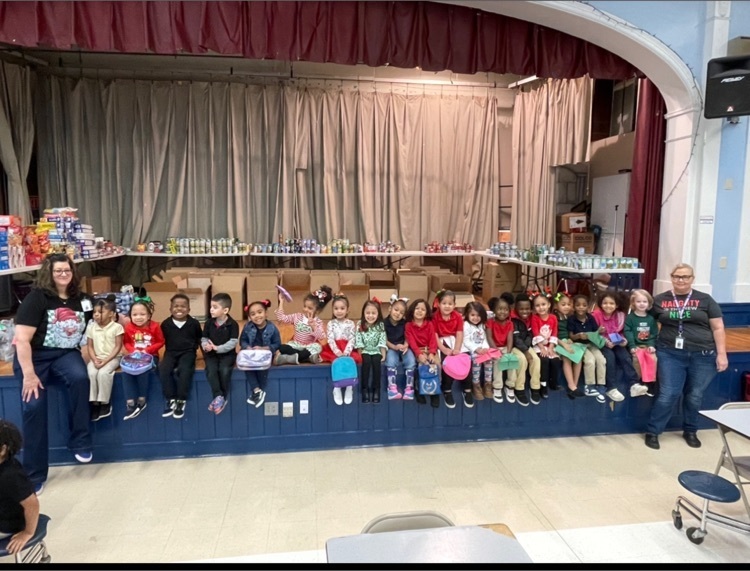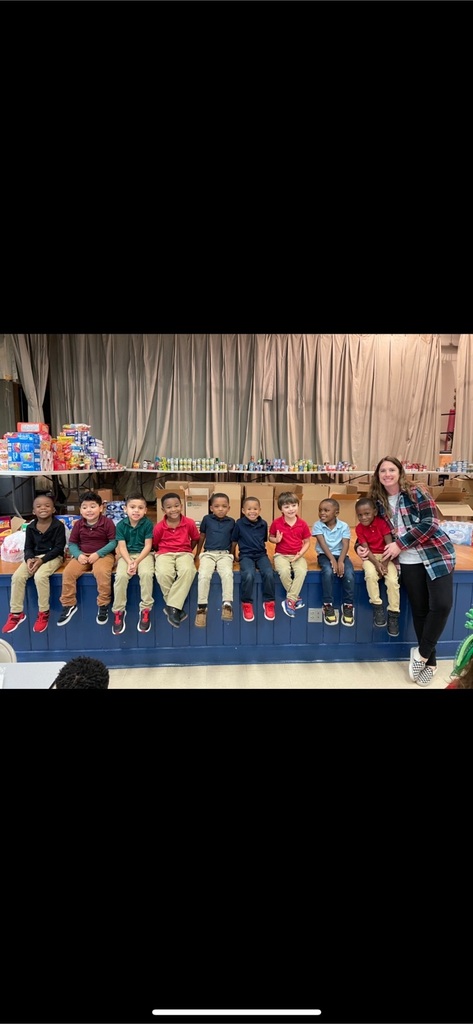 Nettie Marshall Early Childhood Center Celebrates their Star Students for the Second Six Weeks! Way to Go friends! We are so proud of you!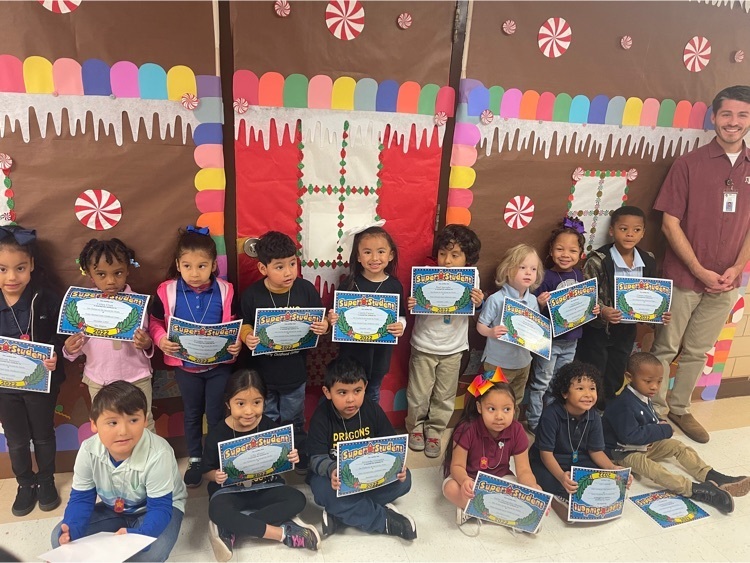 Nettie Marshall Early Childhood Center Canned Food Drive! Last day to donate is this Friday 12/9/22!
Santa made a visit to see our sweet Pre-K friends! Students enjoyed a special story, as well as music played by Santa's helper! Thank you Arbor Assisted Living!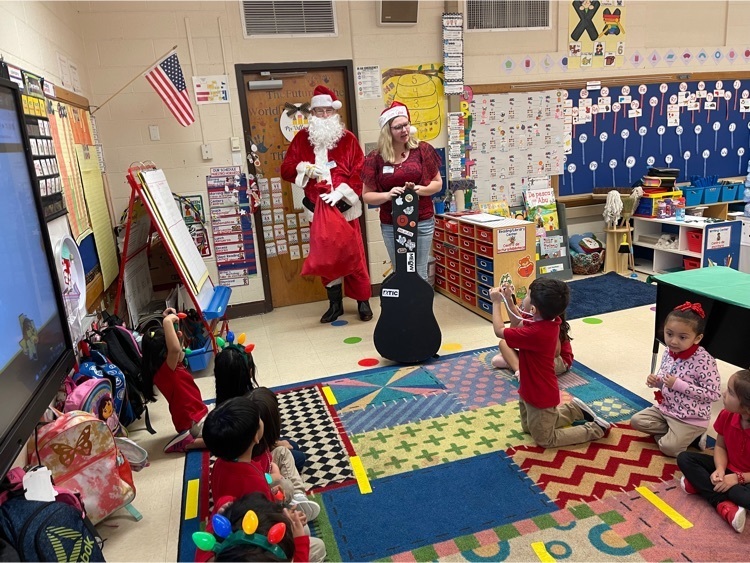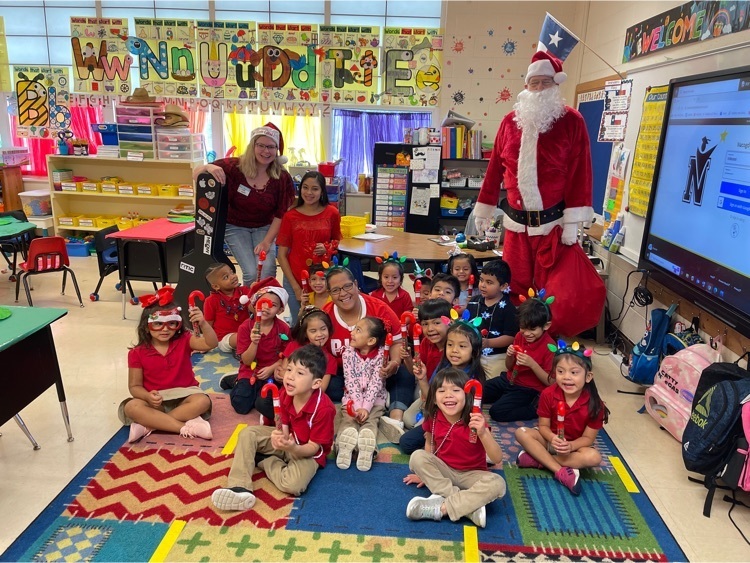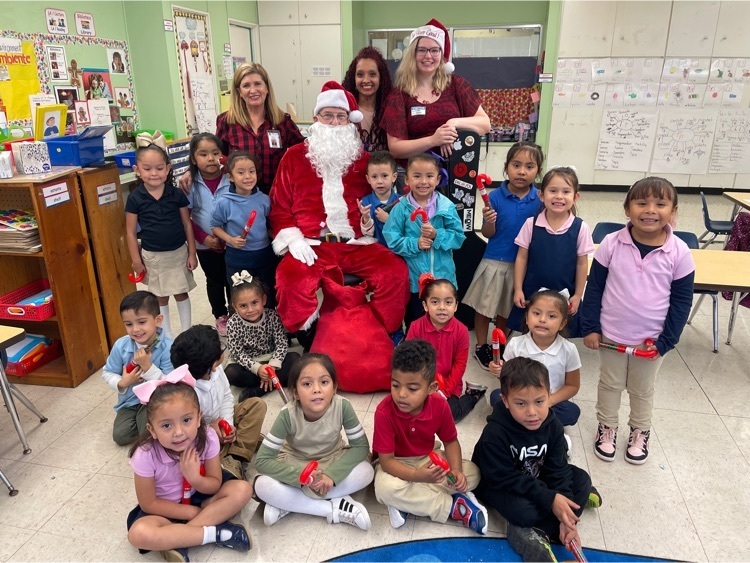 Dear Nettie Marshall parents, I want to let you know something that happened at school today. One of our students was injured in an accident in the classroom. We called 9-1-1, and an ambulance responded to take the student to the emergency room. We're grateful for the prompt response of our campus staff and emergency responders. Charles Zemanek Principal, Nettie Marshall Early Childhood Center
Nettie Marshall Early Childhood Center Celebrates World Kindness Day! November 14th! Students and staff may wear a cardigan in spirit of Fred Rogers. Lets spread kindness!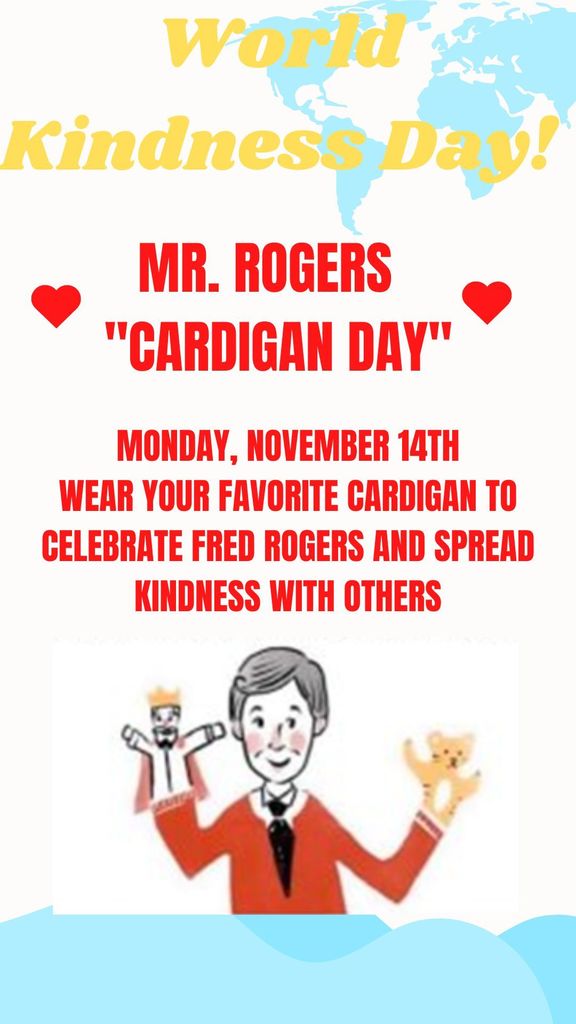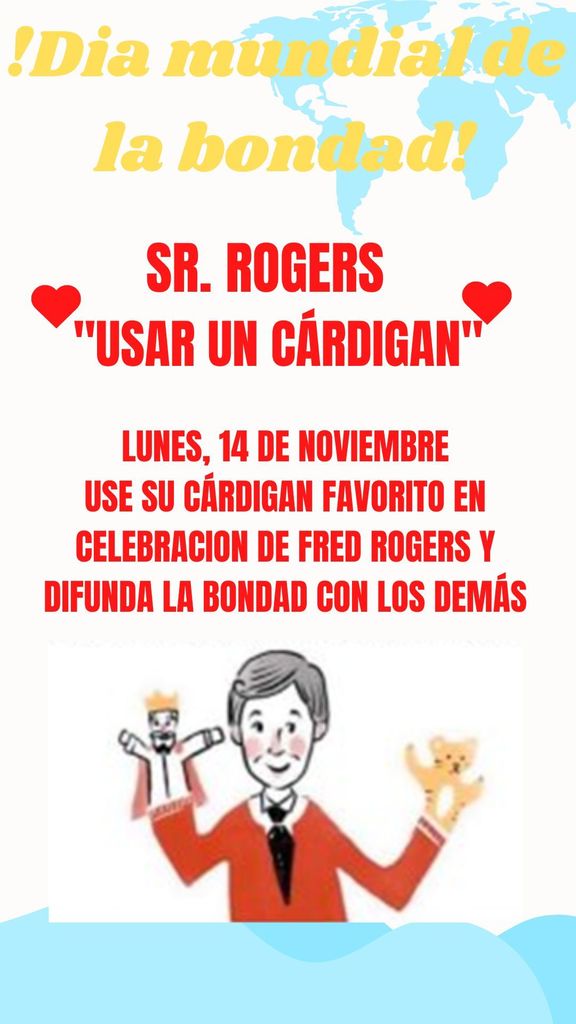 SFA The Big Even Presents: Jack-Tacular: Come Trick-or-Treat October 31st. Event starts at 6:00pm until candy runs out!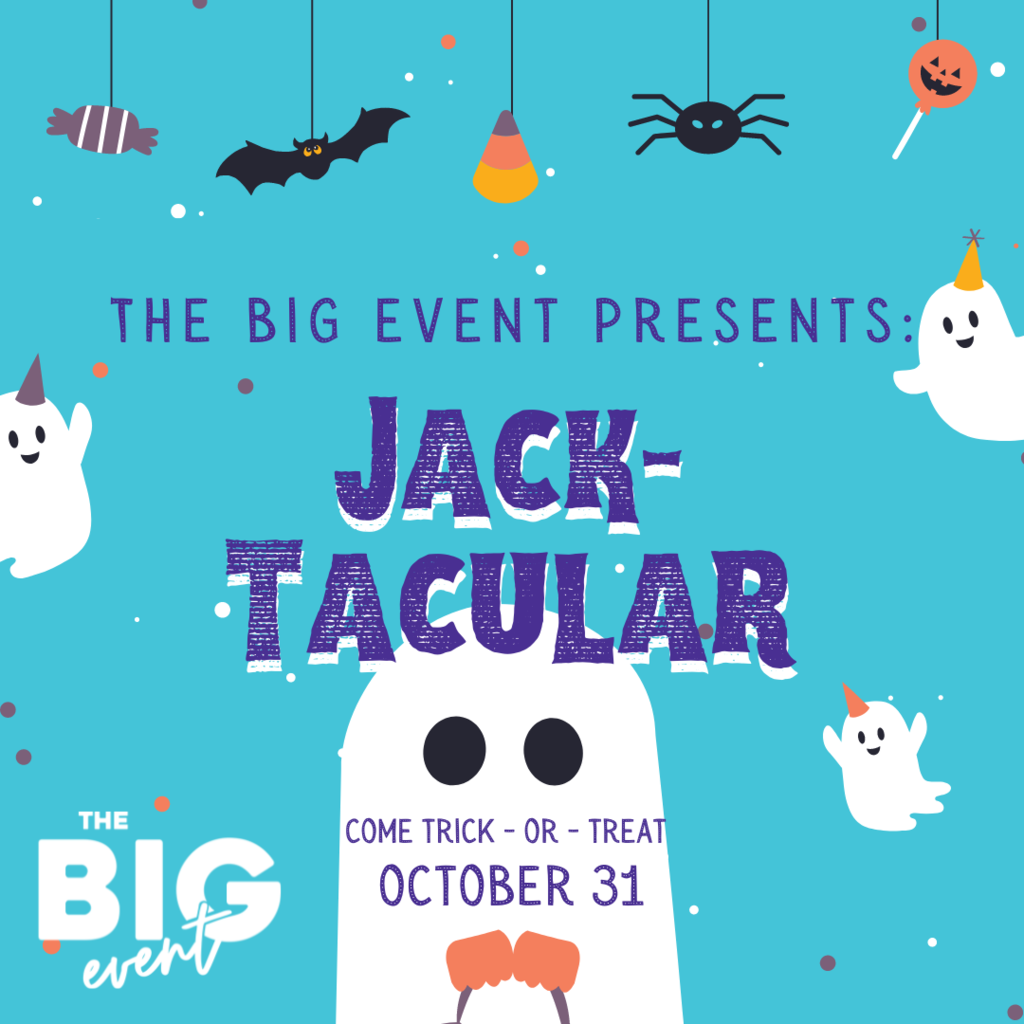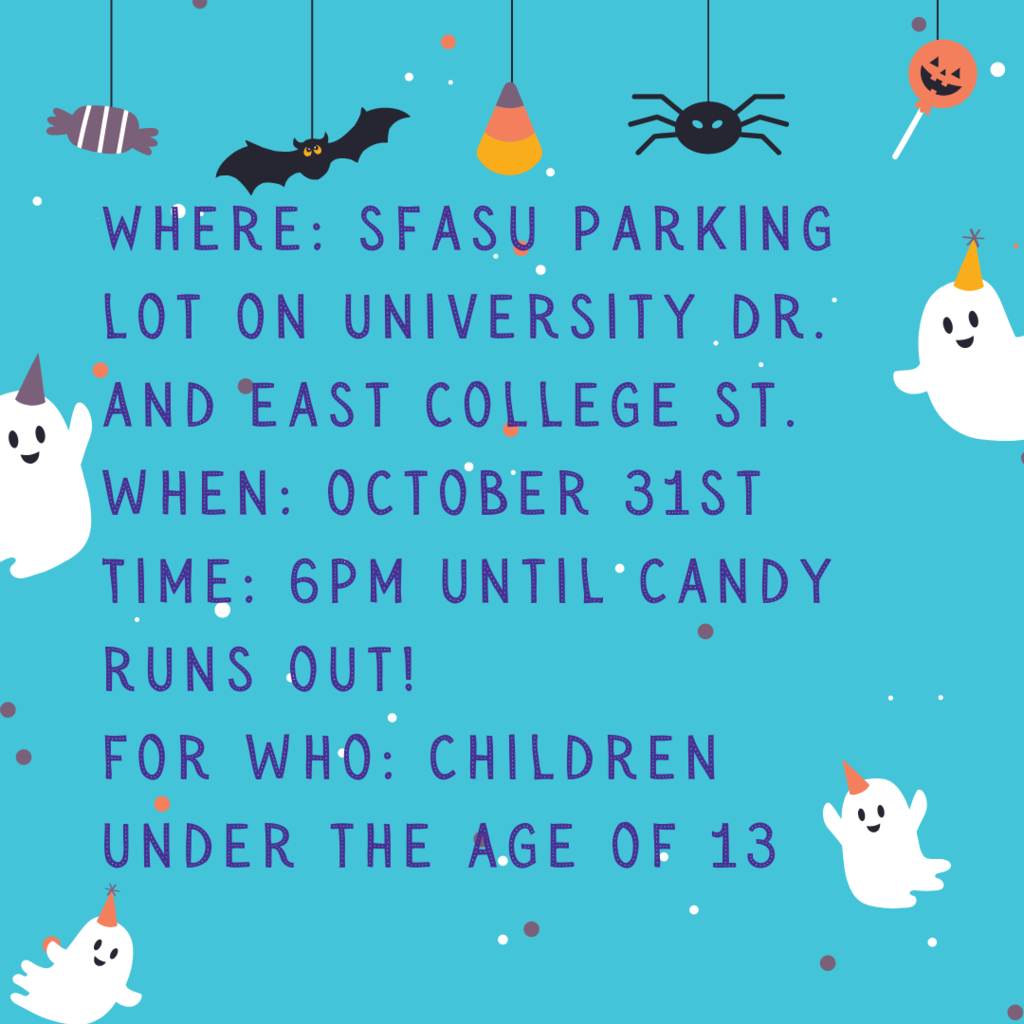 Nettie Marshall Celebrates Red Ribbon Week October 24th-28th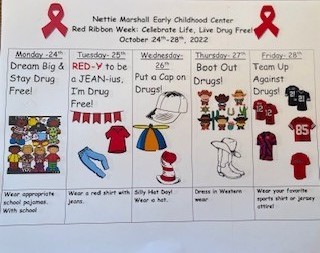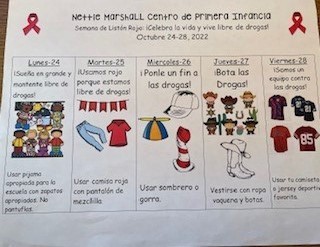 Nettie Marshall Celebrates Hispanic Heritage Month! To celebrate students are encouraged to dress up with typical Hispanic heritage attire, Friday October 14th!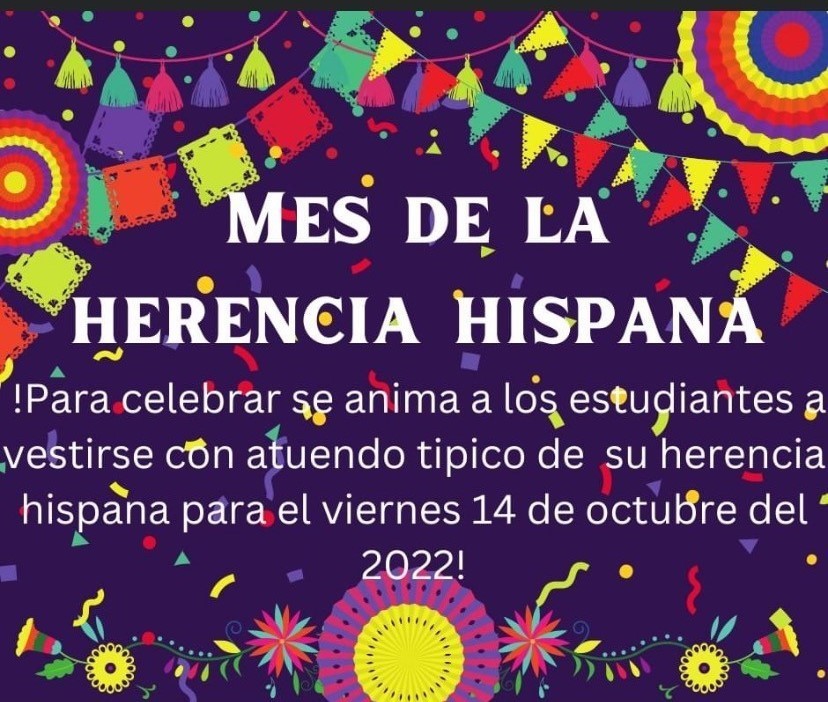 This is a reminder NISD students are on Fall Break Thursday, Oct. 6, Friday, Oct. 7, and Monday, Oct. 10. Teachers and staff will be off from school Oct. 6 and Oct. 7 and will return for a workday Monday, Oct. 10. Students return to classes Tuesday, Oct. 11. Have a great weekend!