The Nacogdoches Federation of Women's Clubs signed an agreement Friday with a contractor to install an elevator in the Old University Building located on Nacogdoches ISD property adjacent to Thomas J. Rusk Elementary.
The signing ceremony on Friday culminates a 20-month-long process to raise money for the improvements to the 163-year-old Texas State Historical Landmark that once housed the original Nacogdoches University. Ann Wilson, president of the Federation of Women's Clubs, signed the agreement with Construction Management of Southeast Texas.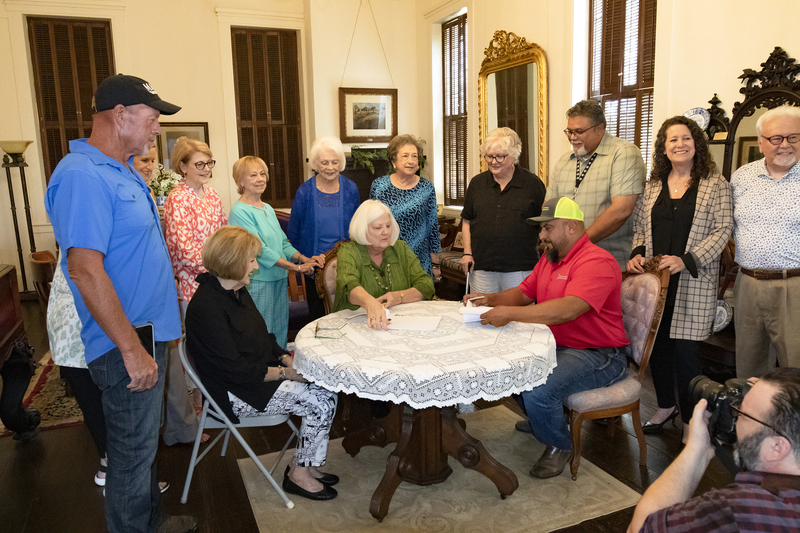 Nacogdoches ISD trustees signed off on plans in 2020, before fundraising got underway. The district owns the building, and the Federation of Women's Clubs are operational trustees.
The building serves as a museum, with many of the displays on the second floor that can only be accessed by a circular stairway.
The elevator will be installed at the back of the building, in an annex that was added during the 1940s. Other components of the project include improvements to HVAC and electrical systems as well as handicapped accessible renovations.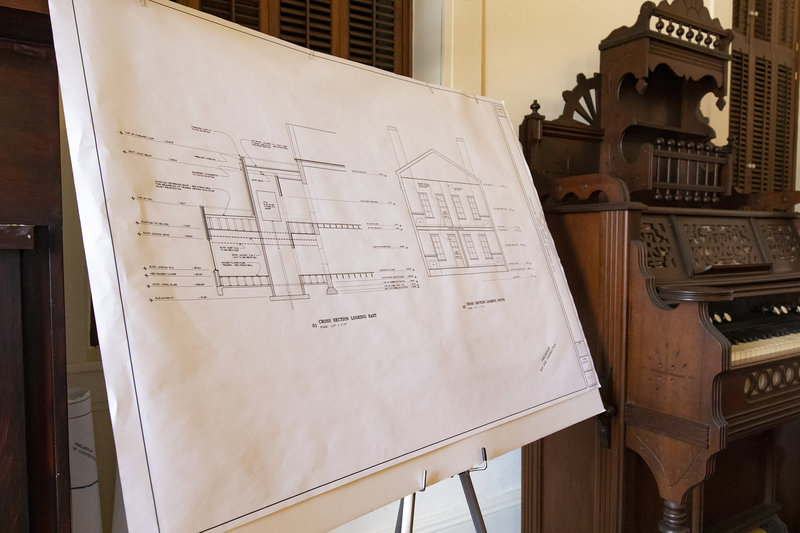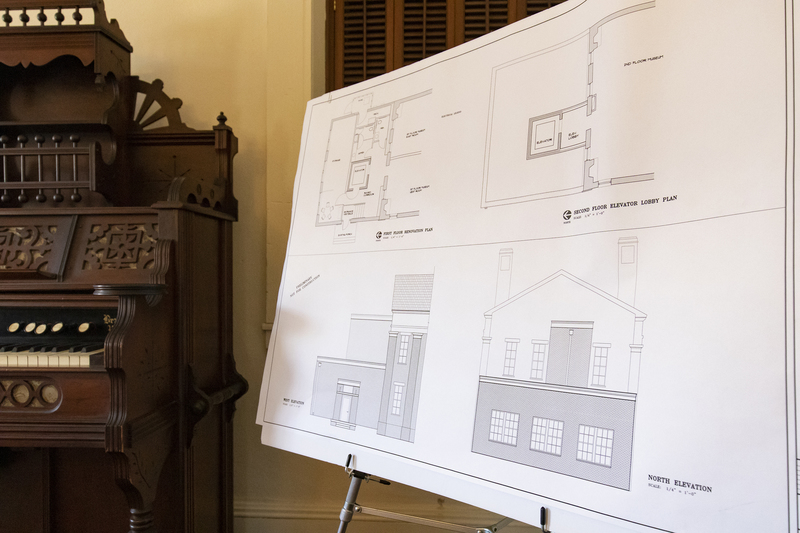 On Friday, NISD Superintendent Dr. Gabriel Trujillo praised the Federation of Women's Club for their efforts to improve the building and open it up for continued use in the coming years.
"We're celebrating today, but the joy for me is to know when it's complete and those elevator doors open up, the person walking in may not have been on that floor ever in their life or have not been up there for years," said Trujillo.
Nacogdoches University was created by charter of the Republic of Texas in 1845. The Old University Building was constructed in 1858 and 1859 specifically for the university's use.
"Without Gabe (Trujillo), this wouldn't have been as smooth a process," said Charles Bradberry, who helped with planning and fundraising.