It should come as no surprise that Nacogdoches High School is joining other Texas schools this fall in the first season of University Interscholastic League-sanctioned water polo. After all, the Dragons' award-winning swim team provides a deep bench to draw from for the first year of competition.
NHS will host its first home match when Heath High School, located near Rockwall, visits at 10 a.m. on Saturday at the Boys & Girls Club swimming pool.
First-year NHS coach Derek Theiss said last week that the Dragons' powerhouse swim program is a natural fit for water polo.
"The best analogy would be to compare swimming for water polo to cross country for soccer or track for football," said Theiss. "Our most conditioned swimmers are a benefit to water polo by being able to swim more than a thousand yards per water polo game."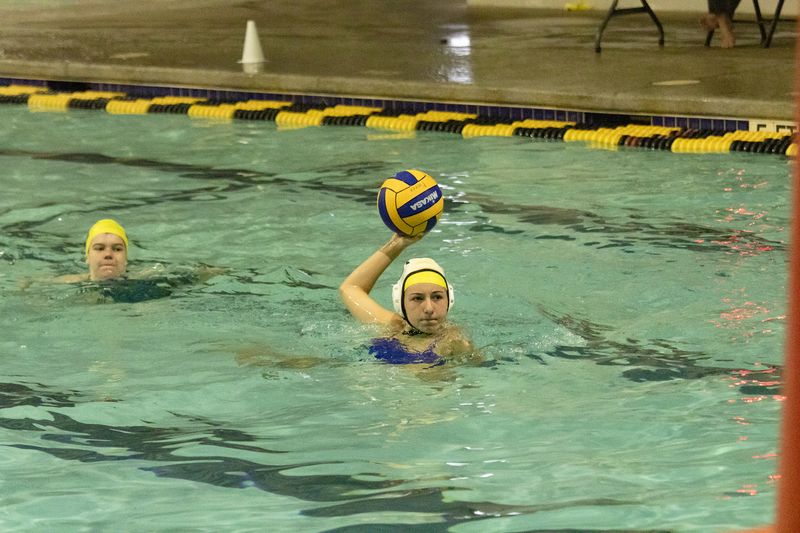 There are 17 women and 19 men on each of the school's teams. Nearly all of the players come from a swim background, Theiss said, either with the NHS team or the local club team. High school swim coach Carrie Scroggins is assisting Theiss with the water polo program. (Theiss is Scroggins' assistant for the swim team.)
The NHS men's and women's teams will play in District 5 in Region 1 this fall along with Forney, North Forney, Rockwall, Heath and Texas High.
"We are trend setters in East Texas and hope to lead the way by example as our sport grows and other teams in our area join and compete with us," Theiss said.
After hosting Heath Saturday, the Dragons will entertain Forney and North Forney high schools in a match on Saturday, Sept. 10. The district tournament will be held Sept. 30 and Oct. 1 in Rockwall.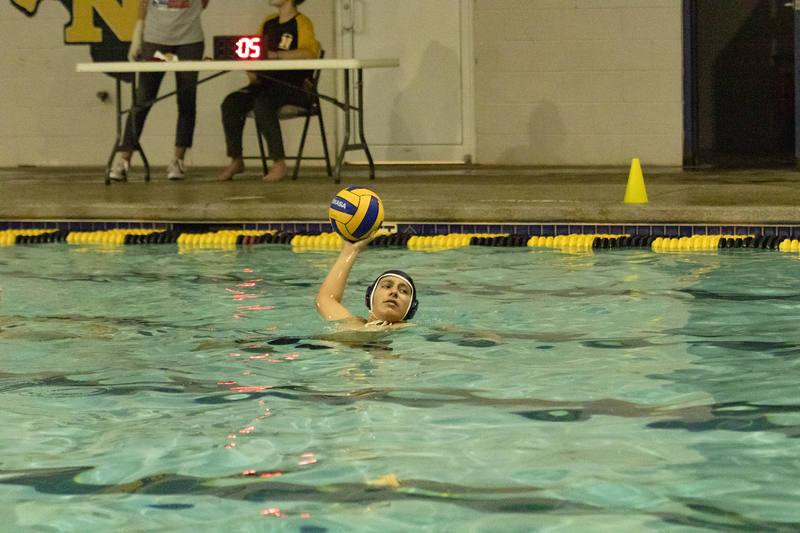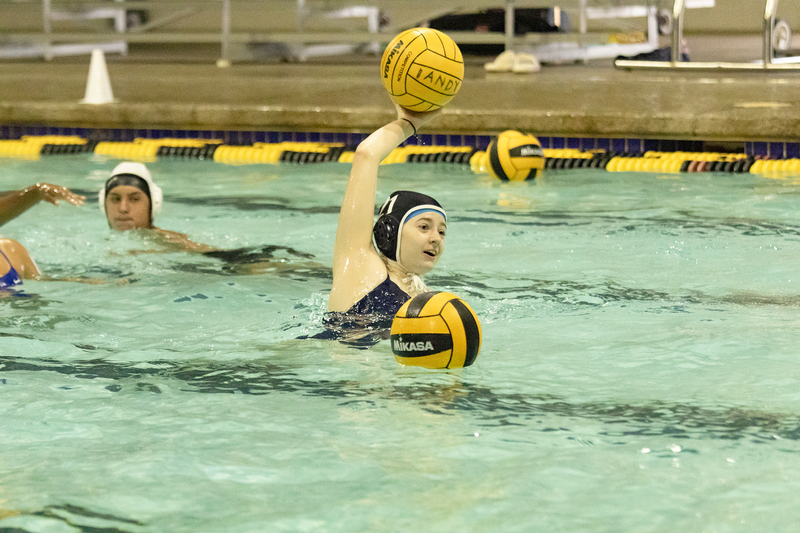 The UIL's planned rollout of water polo as a sanctioned sport in Texas during the 2021-22 academic year was pushed back by the COVID-19 pandemic. Water polo has been played for years by Texas high schools in the spring as a club sport; the UIL moved it to a fall sport.
That the game can be physical might come as a surprise to new fans, said Theiss.
"I think the most unexpected quality of water polo that fans are always surprised to learn is how hard these players have to work throughout an entire game," he said.
The shallow end of the pool that NHS uses also presents its own challenge, said Theiss.
"It's an obstacle that our players have to overcome because they are not allowed to touch the bottom, either by standing or jumping," he said. "That means that our players are treading water the entire time, most of the time while wrestling an opposing player for dominance over the ball."
Theiss said he's grateful for the support he's received from Scroggins, the swim coach, NISD Athletic Director Darren Allman and NHS Principal Stephen Autrey.
Girls Team
Katie Cook
Laura Drewery
Maddie Gayden
Margie Lewallen
Jocelyne Lopez
Vivyan Nieberding
Miki Puffer
Xilone Puffer
Jordan Rankin
Madeline Richey
Haylee Vose
Mia Weems
Emma Welsh
Alexandra Willardson
Polina Willardson
Sophia Willardson
Veronika Willardson
Boys Team
Owen Allen
Andy Bailey
Sam Bentley
Ryan Bowyer
Clayton Coffee
Grant Copen
Sebastian Darville
Charles Hodge
Ian Hodge
Connor Hogan
Alister Jackson
Caden Johnson
Micah Kinman
Luke Pierce
Liam Rahman
Ben Rodriguez
Garrett Schmid
Jackson Stafford
Aaron Zepeda