Nacogdoches High School teacher Carla Coffee has been named the 2022-23 Teacher of the Year for VFW District 19. She was also selected as Teacher of the Year by the Nacogdoches VFW and Auxiliary Post 3893. The presentations took place Jan. 14 at the VFW Post in Lufkin.
Coffee is a teacher in the Career & Technical Education Department at NHS. She was presented the VFW Post 3893 award by Post Commander Jimmie Mosby. District Chairman Joel Pipes made the presentation for the District 19 honors.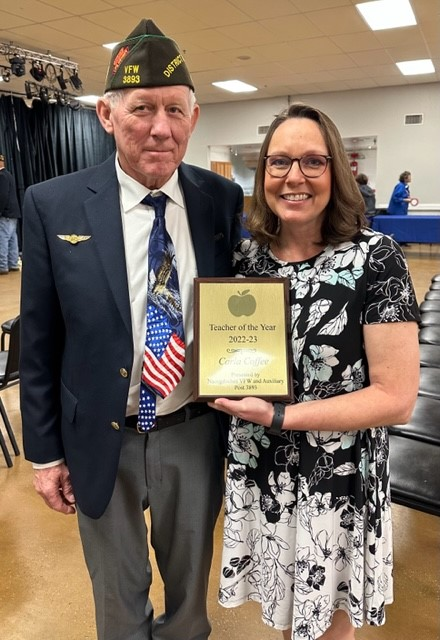 Carla Coffee with VFW Post 3893 Commander Jimmie Mosby.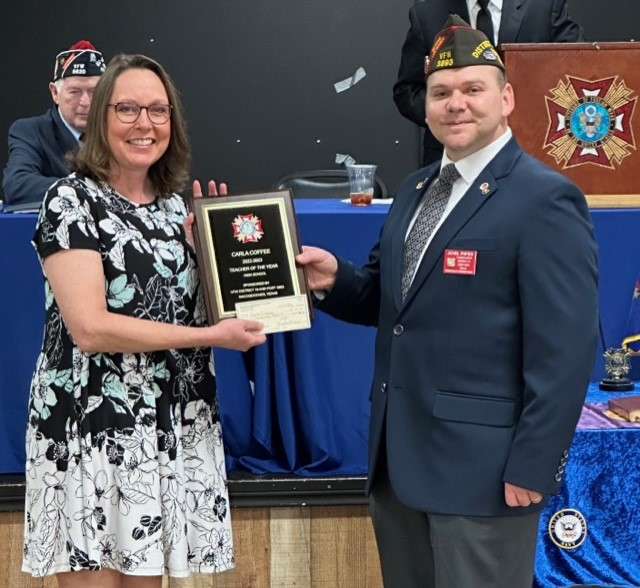 Carla Coffee with VFW District 19 Chairman Joel Pipes.